Conor Michael Smith Shares First Single & Video A Modern Day 'Call To Arms' "With You In Mind" Encouraging Fans To Get Out And Vote,https://ift.tt/37UwIgH,
Take everything you think you may know about Conor Michael Smith and toss it. After spending the past few years fine tuning his musical vision—and amassing a globe-spanning fanbase as a former member of pop band In Real Life—Conor is now moving forward with his longtime mission: to create fearlessly honest music with a positive and powerful impact. "With You In Mind", Conor's first original release was self produced alongside Slim (Machine Gun Kelly, Blackbear, etc), Baze (Machine Gun Kelly) & John Lindahl (Bobby Boy Records Artist) and the record is absolutely massive. A modern day call to arms from a 21 year old who spits fire about the state of our country- urging fans to remember those we've lost to violence, and ultimately to get out there and vote! The video, premiering today via Hollywood Life (Produced by All Minds), was inspired by the nationwide protests and what's happening in America right now. The backdrop is a powerful mural at LAs #FAMEYARD on Melrose Ave that pays tribute not only to the next generation, but to one of many who paid the ultimate price.
From an incredibly young age, Conor Michael Smith knew exactly what he wanted to accomplish as an artist and musician. Classically trained in violin starting at age six, the Cleveland native taught himself to play piano several years later and soon began writing songs, quickly finding his voice as a rapper. In creating his debut solo project, Conor has made a point of tapping into the same raw vulnerability he's brought to his music since the very beginning. Naming Kendrick Lamar and John Williams among his main influences, he's also embraced an entirely new level of freedom in his musical expression, all while showcasing his tightly honed vocal skills and newly expanded range as a singer. His manager, Johnny Wright (Wright Entertainment Group) says "Wisdom, compassion and the ability to tell a story through his raps, then layer a music soundtrack underneath, truly paints the picture in your mind of how great he is. Watch out world and welcome aboard a new and exciting journey with Conor."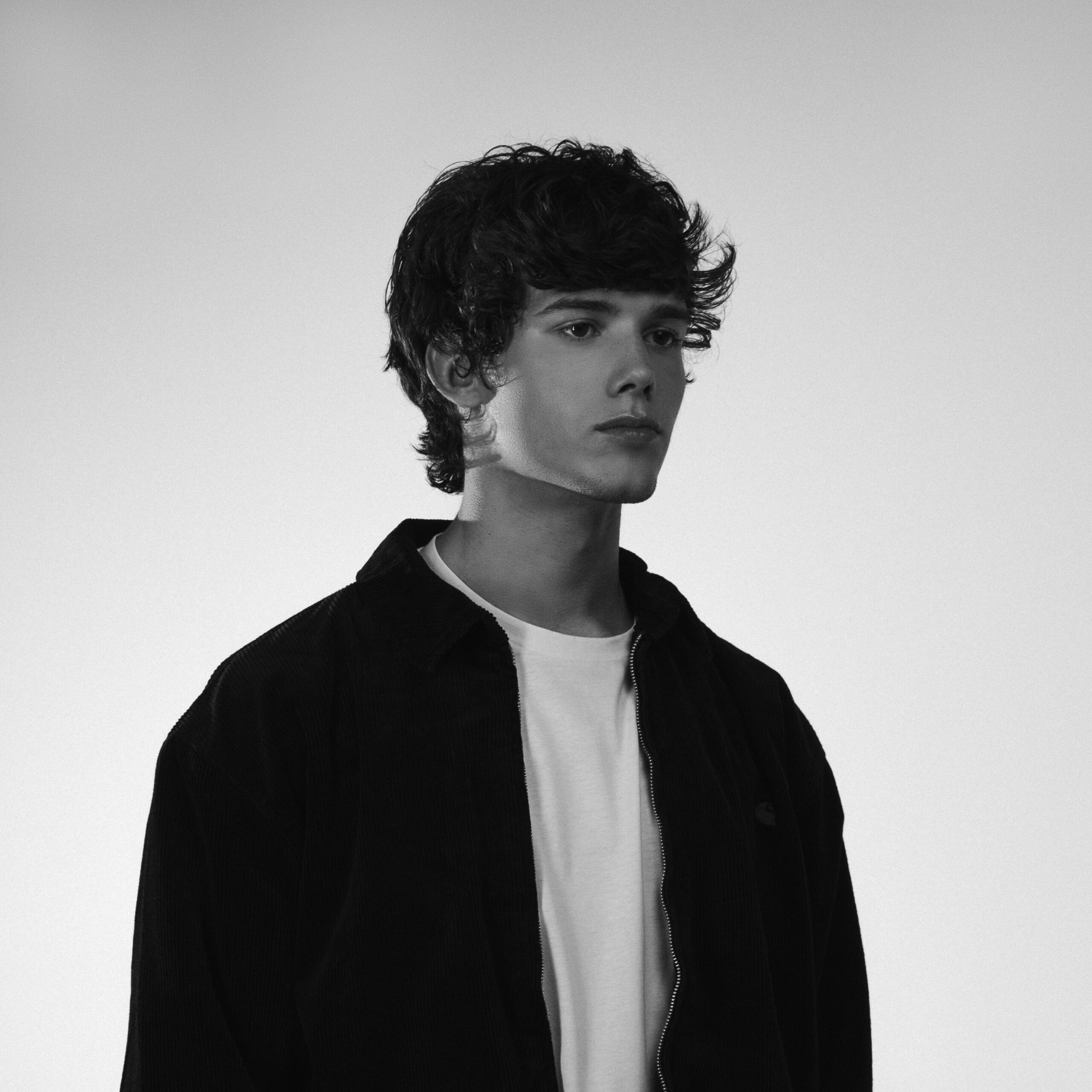 Conor is clear about his push for connection through his music, and that is directly tied to his experience as a person with high-functioning autism, a diagnosis he received at 16. "For a long time I felt really insecure, and I didn't tell anybody about it, but at some point I asked myself, 'What if someone I looked up to spoke out about autism and said, 'This isn't my weakness—it's my superpower'? It made me realize that the message I put out through my music could be so much bigger than me." From the day-one fans camping out at shows with tattoos of his lyrics, to his livestreams which have become a safe place for many who see themselves in his story, or the conversations and connections he makes every day, his message resonates with people in pretty major ways.
His compassion, and deep love for humans is one of his greatest assets and it bleeds into every single thing he does. "With You In Mind" comes from that love, and the hope that there are brighter days to come, but it will take all of us to get there.
"At the end of the day I want my children to grow up in a better world then I did, and I believe we all have the opportunity to change the world."
The post Conor Michael Smith Shares First Single & Video A Modern Day 'Call To Arms' "With You In Mind" Encouraging Fans To Get Out And Vote appeared first on .
, via
ThePurpleSnakeEra